Trefík News: May 2020
Live match statistics, inline bet365 odds, live surebets
The covid-19 period strongly impacts not only the sport world. In order to try to keep your positive thoughts we bring this summary of recent Trefík news.
For soccer matches Trefík offers "live match statistics" now. Including the number of goal shots, ball possession, number of fouls, .. Trefík brings also the archive data for these statistics for the whole match. It means the user can check how the ball possession changes during the match or how the number of shots depends on the current match score.
Inline bet365 odds are available for soccer and tennis now. The odds update every 30 seconds. Inline odds are available not only for the final match result but also for halves results, under/over, next corner, set result, next game result, ....
Live statistics and inline odds.
Inline bet365 odds are used also for live surebets checking. If a match is placed on a coupon in Trefík then when updating the inline odds it is always checked whether a surebets appear. Any live surebet is announced at the Windows notification centre. Live surebets are tested not only for the match final results but also for halves result, under/overs, ... The odds at the bookie prefered by the Trefík user can be different than at bet365 but still finding the live surebets could be a very useful information for live betting.
More about notifications in Trefík.
---
We have covered into Trefík detail corners statistics for the whole current season (since summer 2019). Trefík includes each corner exact minute so the user can check how the corners match history goes with the match score history. We have completed more additional match statistics for selected competitions (as shots from/outside the box), Trefík can differ the match statistics separated for 1st and 2nd half.

Corners at a match:




Corners time distribution at past matches: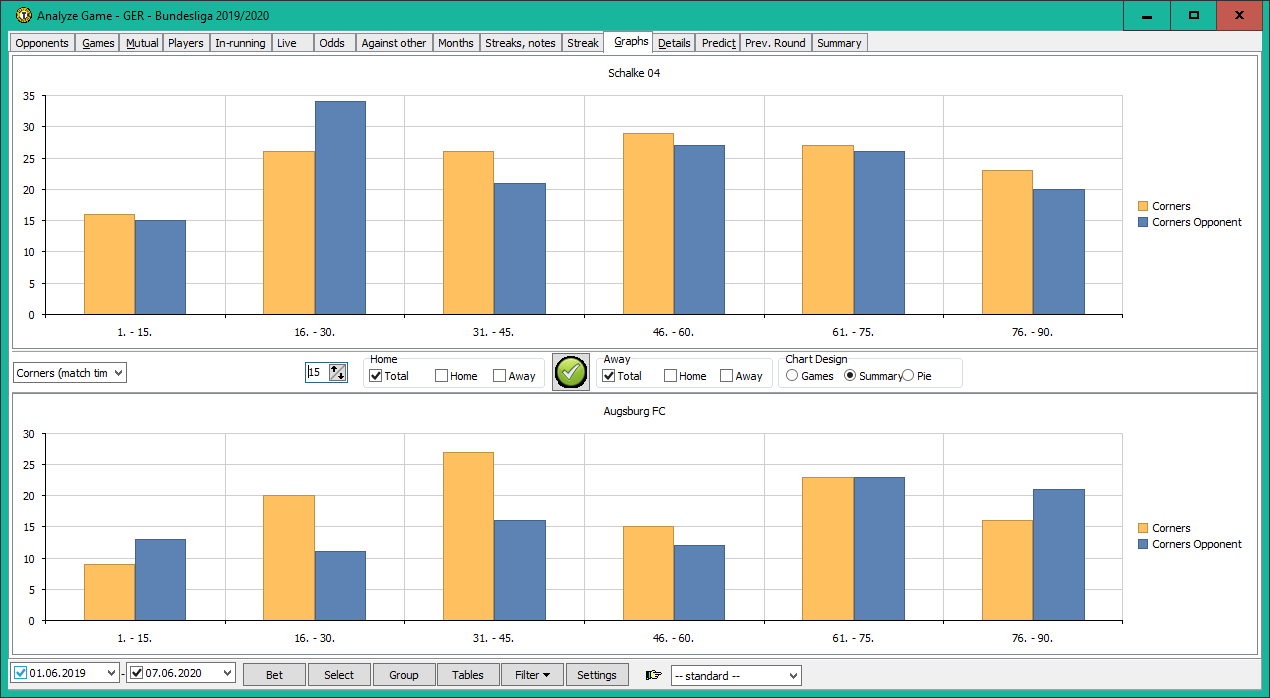 Soccer competitions are slowly restarting these days. A picture from Trefík for the week starting at 25th May: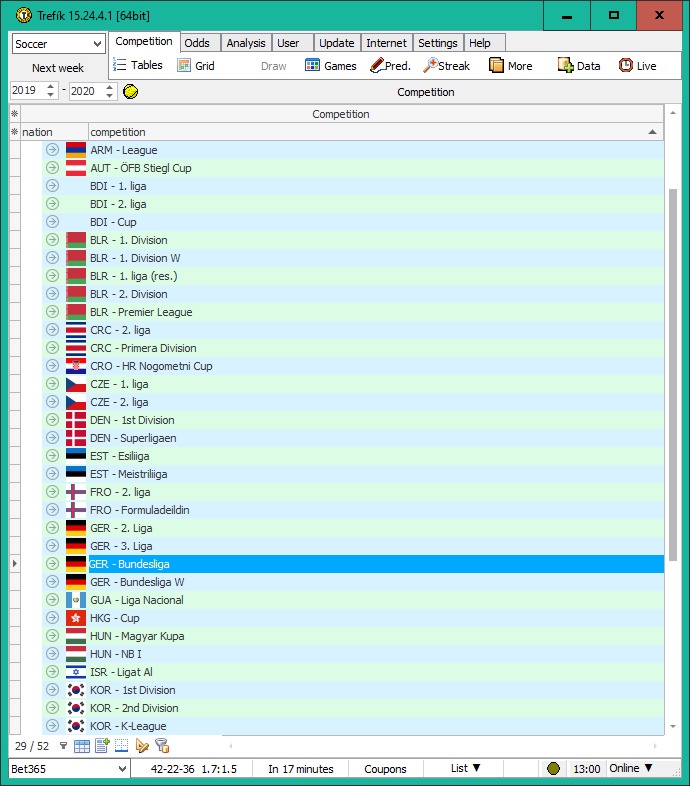 ---
We have included also the tournaments in table tennis. Trefík already contains more than 25 000 table tennis matches.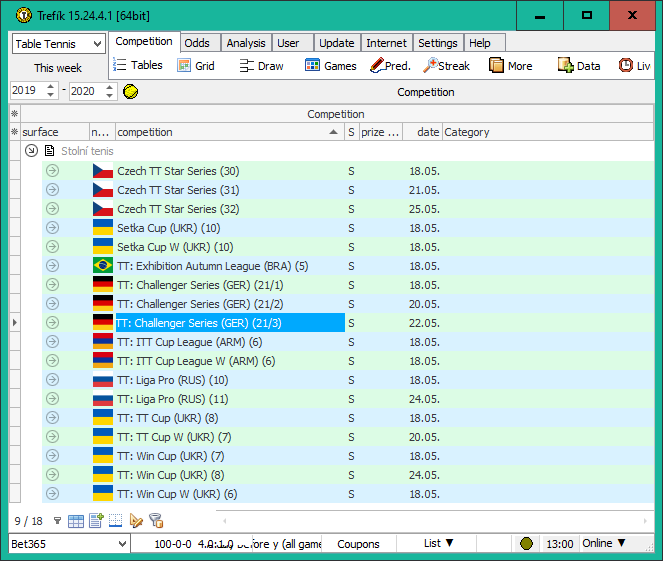 ---
Trefík covers also e-sports. CS:GO, Dota 2 and League of Legends. There are also e-sport live results in Trefík.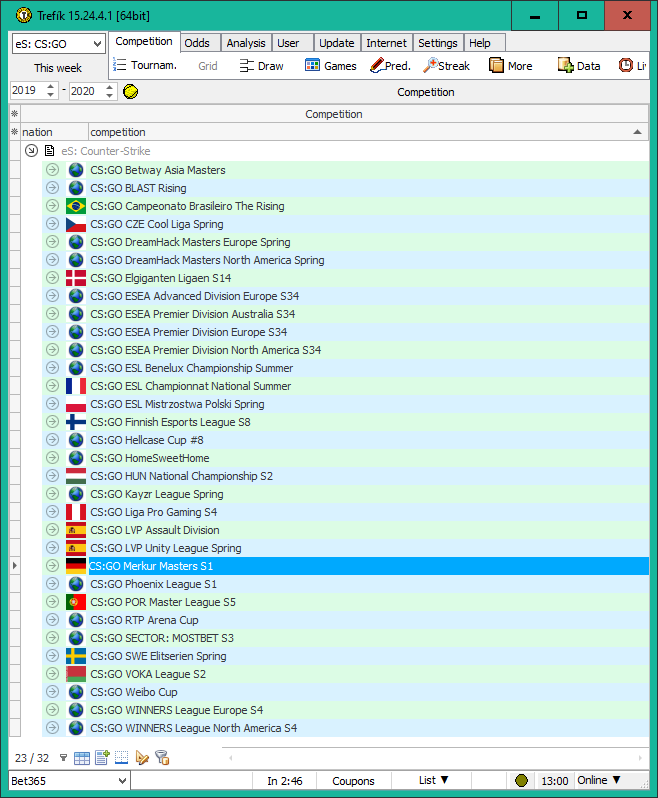 ---
The latest Trefík version is as always available free of charge for the registered users (using the button "New Version" directly in Trefík).
If you have not installed Trefík now then you can install from: this link (if you do not know the needed installation data please contact us via e-mail).
Trefík order.
The updates subscription is available also by a bank card online (directly from Trefík, the section Update / Subscription). More about the updates. .