Poisson Distribition for Goals, Corner Kicks and Yellow Cards
Statistical method for detail analysis of football matches
The window Predict brings for football matches a new section Poisson. The Poisson Distribution is used for a selected match to predict the numbers of goals, corner kicks and also yellow cards. The estimations are available not only for the whole match but also for both match halves.
The principle for using the Poisson Distribution is illustrated here: Poisson Distribution at the Offer window in Trefík.
The matches from the current season are used to create the Poisson Distribution. Only the current competition is used and not other competitions as national / European cups. At the top of the Predict window there can be set to use also data from the previous season.
For every analyzed value (number of goals / corner kicks / yellow cards) is always counted the average situation for the whole competition (one / two seasons) and for both opponents. The estimated result is stated at the top are above the bet list. The estimated value is displayed with two decimal digits.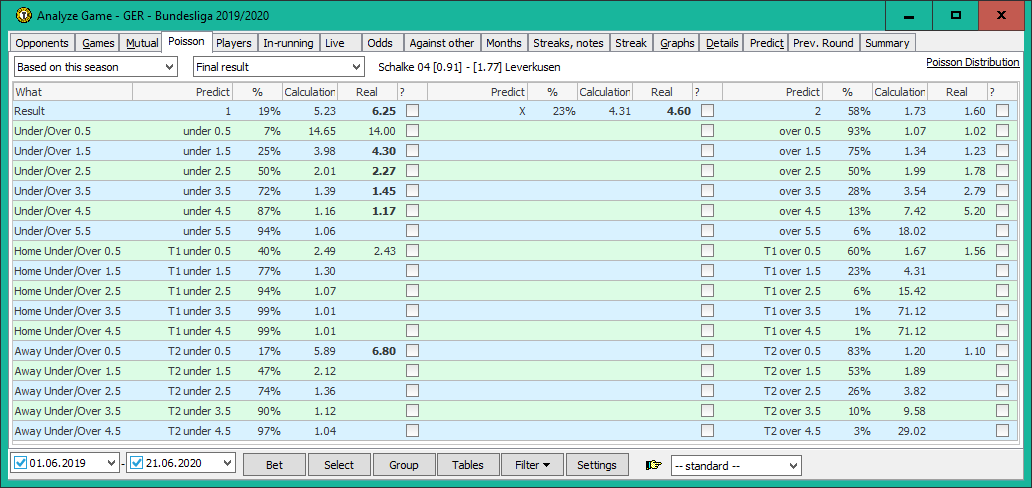 All connected bets are counted for every evaluated case. Starting with the final result (a team with more goals / more corner kicks / yellow cards), covering under/overs for total result and also both teams separately.
For every bet there is stated the counted probability based on the Poisson Distribution. The counted odds are just a different presentation of the same value as the probability. If there is available the real odds for the bet then it is displayed at another column. If the real odds are higher than the counted odds then the real odds is in bold.
Poisson Distribution for 1st half:


Poisson Distribution for 2nd half:


Poisson Distribution for corner kicks: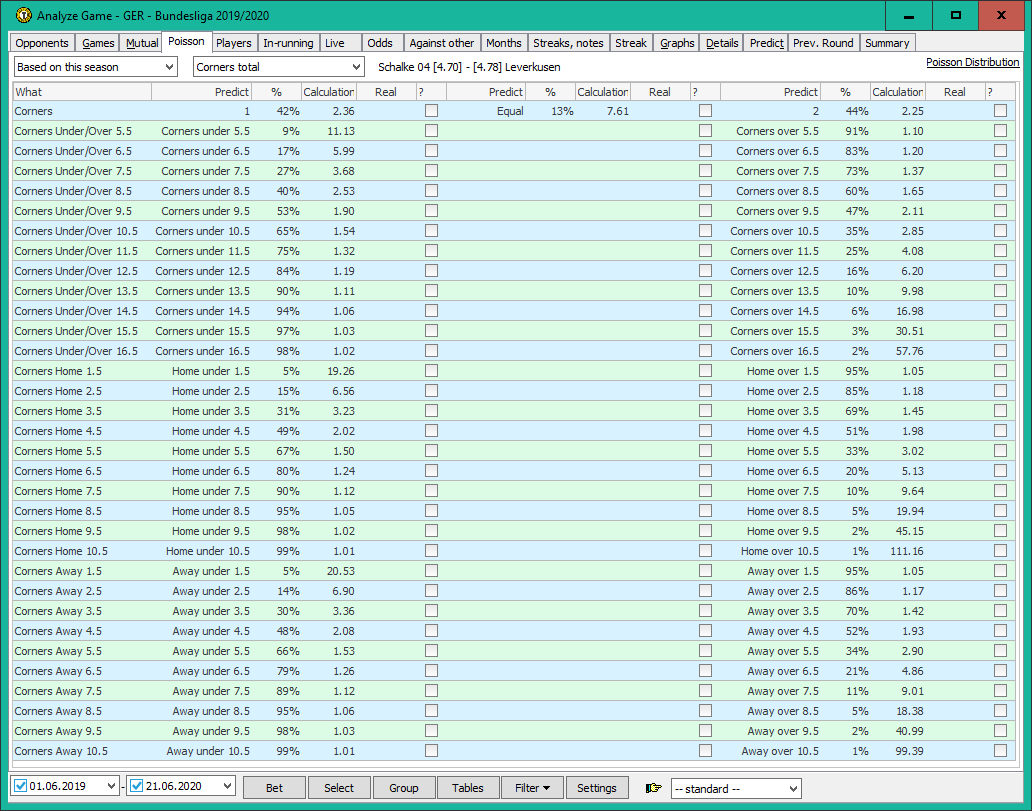 Poisson Distribution for corner kicks at 1st half: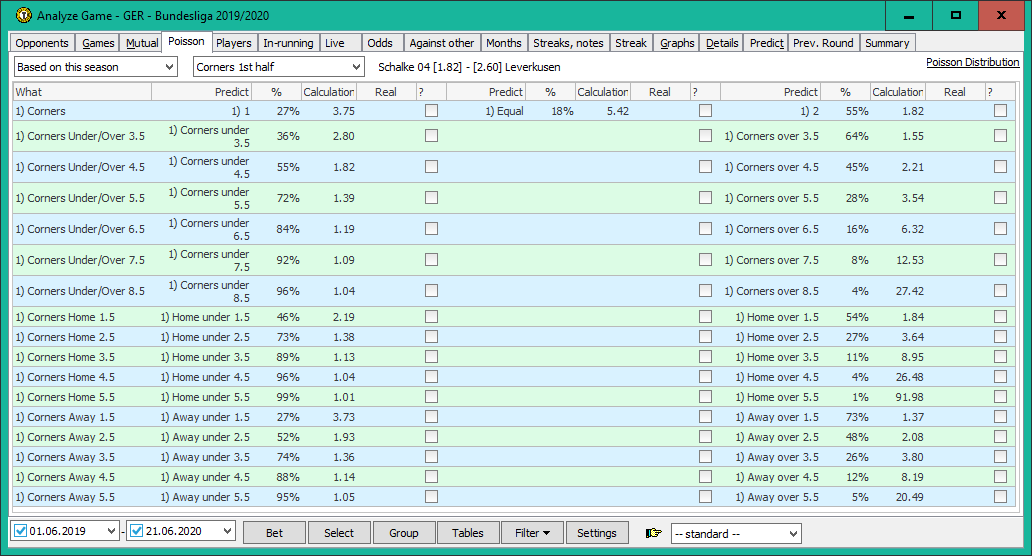 Poisson Distribution for corner kicks at 2nd half: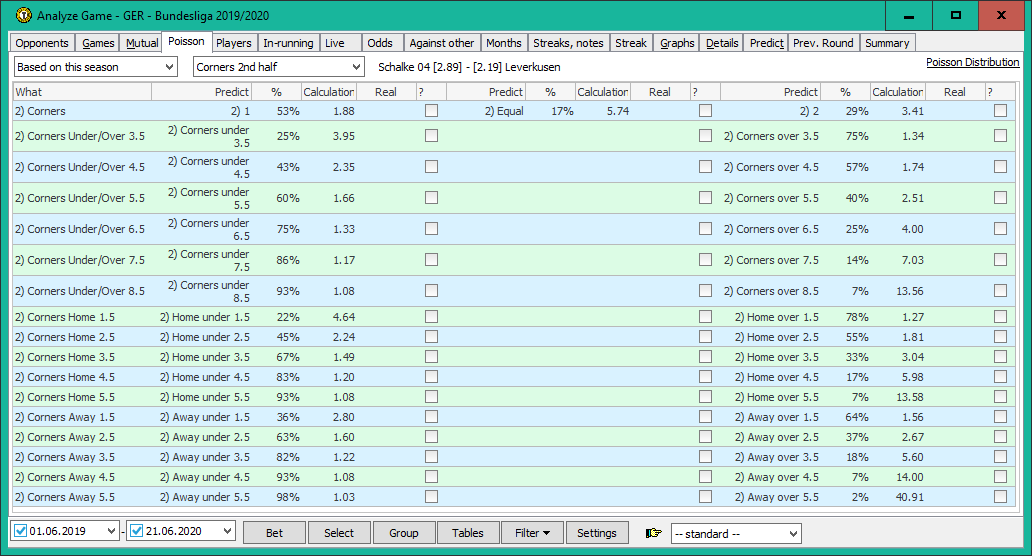 Poisson Distribution for yellow cards: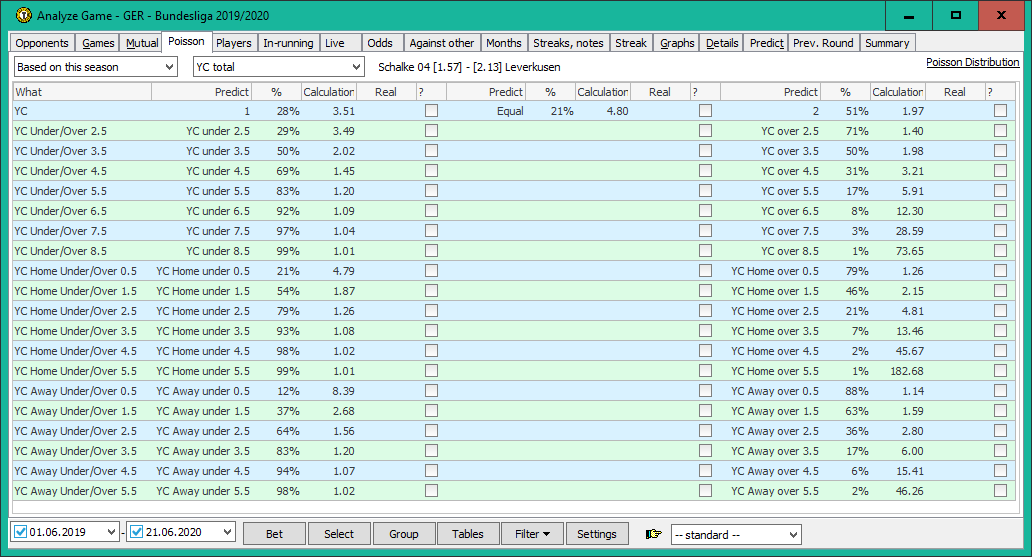 Poisson Distribution for yellow cards at 1st half:

Poisson Distribution for yellow cards at 2nd half: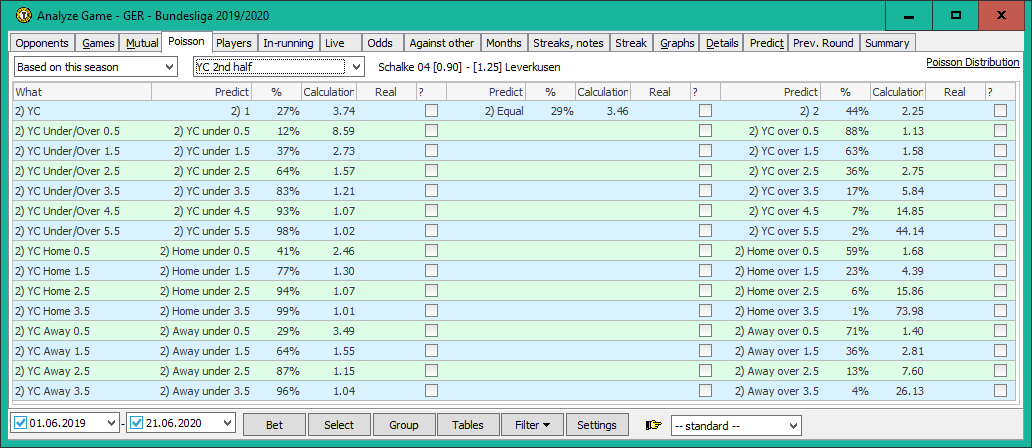 There is marked the win bet for played matches. The top area of this section contains the detail result (the whole match / 1st half / 2nd half):