Live odds and their evaluation
Comparing the result at the current time with past situations
Trefik shows live odds from bet365 and a couple of Czech, Slovak and Polish bookies. When the match is in progress Trefik can check the past matches and find the matches when the same running result was at the same game time. Trefik also can take into account only the matches where the prematch odds were similar to prematch odds at the current match. The number of home wins, draws and away wins from found past matches are recounted into calculated odds. These calculated odds are compared to the current live odds. And in the case the current odds are higher than calculated odds then the live odds are marked with a circle around.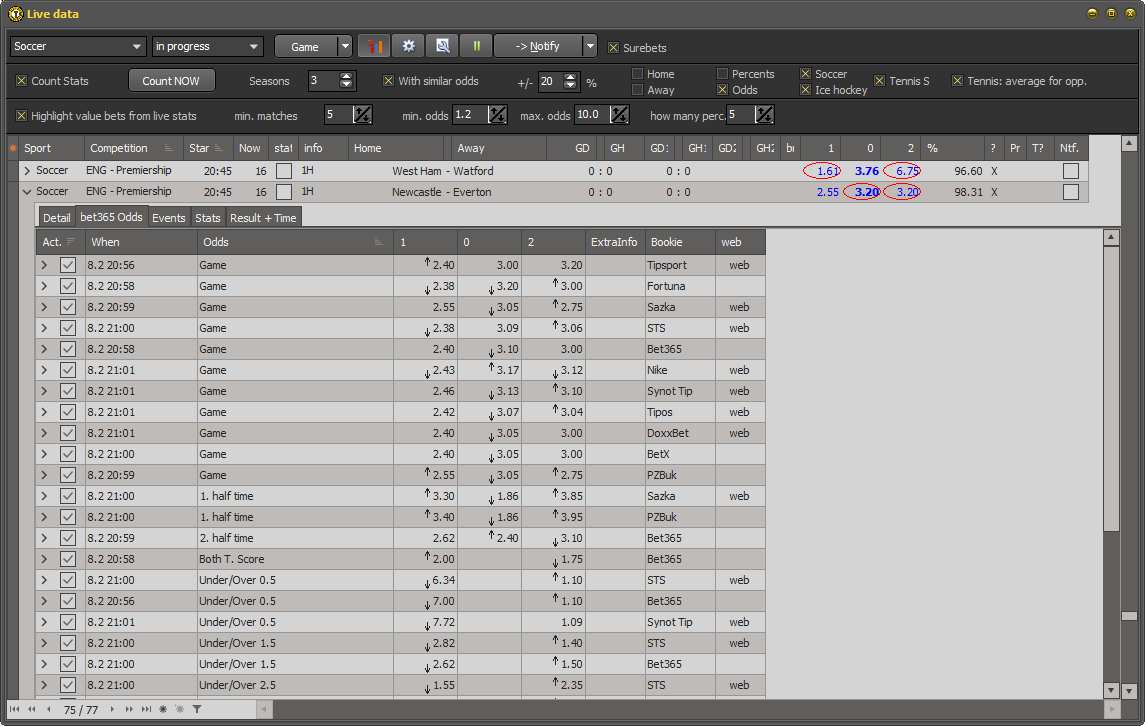 .. the pictures shows the match Newcastle - Everton with marked odds for draw and away win. When expanding the row details we can see the live odds from different bookies and also the reason why the odds are marked: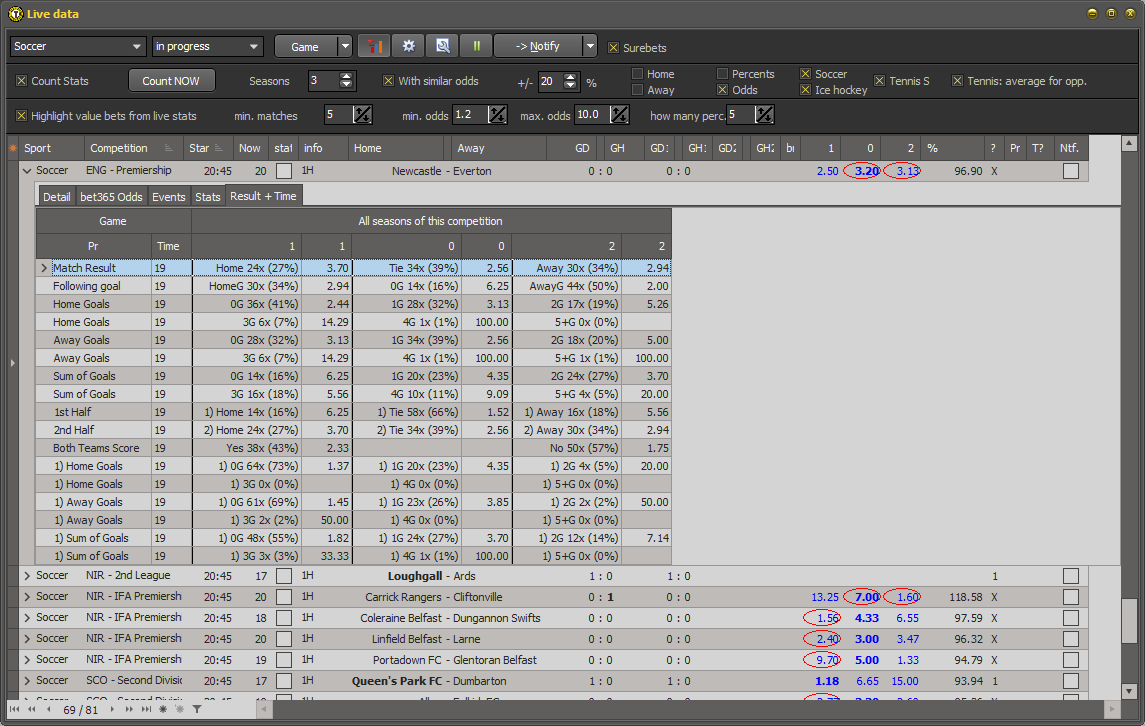 .. there were 34 tied final results at the past with similar prematch odds (+/- 20 percents as set at the top of the picture) where the result was 0:0 at 19th match minute. This numbers of tied results corresponds to the calculated odds 2.56. There were 30 away wins which corresponds to odds value 2.94. As both real live odds are higher values than these calculated odds the real live odds are marked.
The similar situation with counted live odds is also in tennis. The difference is that the past matches are not taken from all available matches but onlu from matches of both opponents. The current set and game score is compared, not the current ball score (30:15 ..). Only the past matches with the same running score and the same serving player are compared: