Live Odds Archive
How the live odds developed during the match: minute by minute, point by point
Trefík contains an archive of live odds from June 2022. In this way, the user can monitor how the listed odds for live betting on the final result changed during the match, depending on the score and time. Odds are available for bet365 (football and tennis), Tipsport, SynotTip, Tipos and STS. It is planned to continuously add to the archive of live odds from bet365 for football and tennis for the entire season 2021/2022.
An overview of live odds for played matches can be viewed with the LIVE button at the bottom right of the odds list window: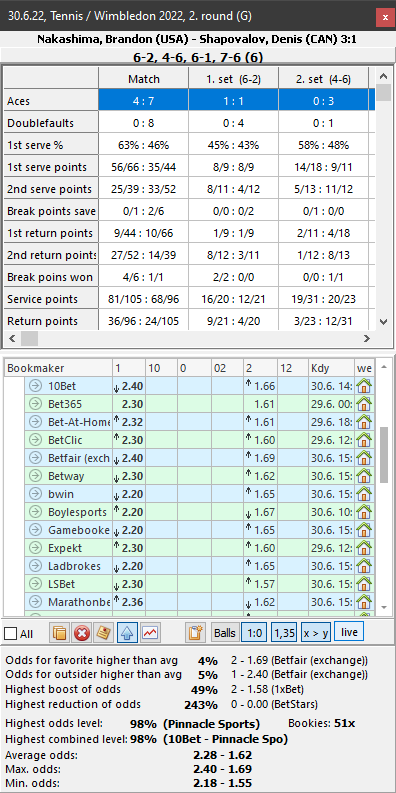 .. and we can immediately follow the development of the odds after each played ball in the match.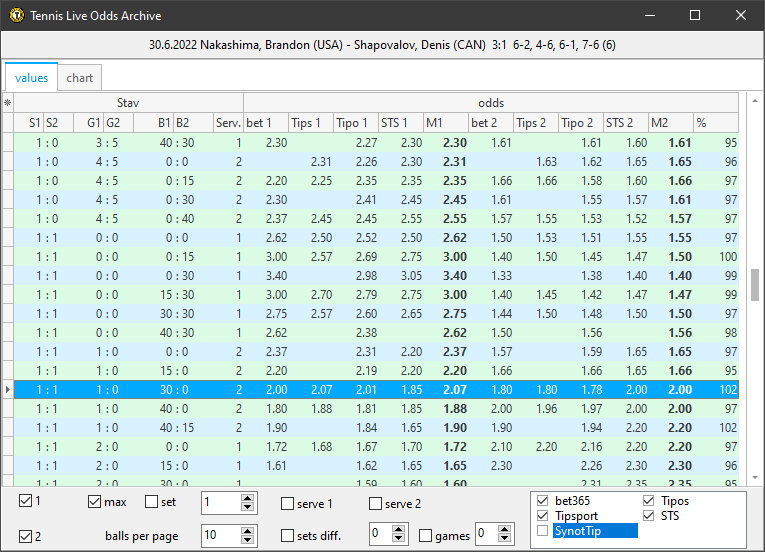 .. in the lower part of the window, you can choose which odds should be displayed, whether the maximum odds should be displayed in a given minute, which offices the odds should be from, whether only games should be displayed when one of the players submits, what should be the difference between sets and games. To display the graph (the switch is at the top of the window) you can specify how many points (balls) should be on one page.

For football, the live odds archive window looks like this: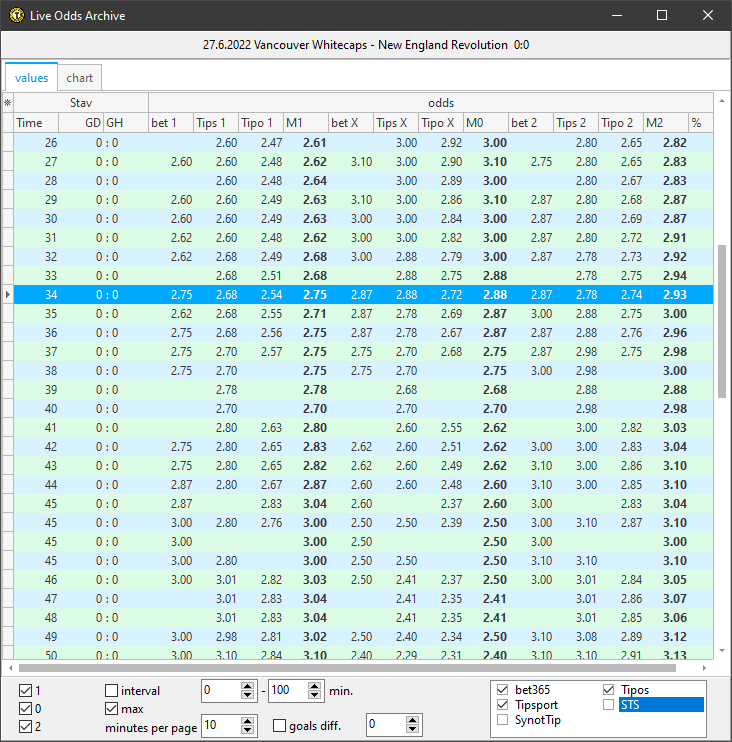 .. in the lower part, you can specify for which time interval of the match the data should be displayed. The running score difference of the match can also be limited.
Graf vývoje kurzů vypadá takto: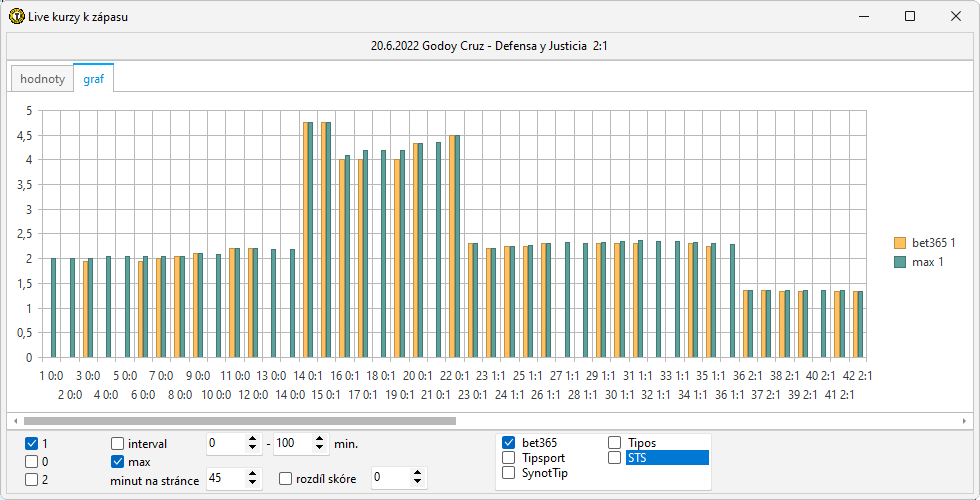 .. it is selected to display the odds for the home team from bet365 and the maximum recorded live odds.
In the next versions (and after the completion of the archive of odds for older matches) new functions will be available for analyzing the development of odds with respect to the currently played matches.